Reynaldo Villar | 03.18.2021
The short answer is that it's complicated: there are several issues to be considered before requiring your workforce to vaccinate.
The increasing availability of COVID-19 vaccines, along with the recent FDA "emergency use authorization (EUA)" approval for a
third COVID-19 vaccine
, is giving organizations and businesses hope that a return to normal operations may soon be in sight. Ending pandemic, however, starts with countries and communities building herd immunity. Epidemiologists and health experts estimate that with COVID-19,
herd immunity
would require at least 70% of our population to build an immunity to COVID-19. This is accomplished primarily through vaccination. For organizations and companies that want to prevent the spread of COVID-19 among their workforce and inside their facilities – in addition to supporting the effort to build herd immunity – there is a strong benefit in getting their workers vaccinated. The challenge is getting most, if not all, of their employees vaccinated before returning to their facilities and workplace. For many employers, that brings up the question of whether they can actually require their employees to be vaccinated. While employers do have a bit of latitude, there are several issues organizations need to consider before they issue such as an employer mandate and
track employee vaccination statuses
. We'll discuss those key issues below.
Understanding COVID vaccines
In general, the COVID-19 vaccines help the human body to develop
immunity by mediation
– or by leaving a supply of major "memory" T-lymphocytes (T-cells) and B-lymphocytes (B-cells).
T-cells adapt the immune response while B-cells make antibodies.
Together these cells remember how to fight the COVID-19 virus in the future.
Nonetheless, vaccination does not automatically result in immunity because it takes several weeks to produce T-Cells and B-Cells after vaccination. This may result from the fact that the vaccine has not had sufficient time to provide protection. Consequently, if a person has been infected previously, it is possible to be infected with the virus that causes COVID-19 just before or just after vaccination. Also, vaccine-induced immunity is typically not permanent. Our bodies "forget" if they don't encounter a disease for a long time, and germs and viruses often mutate. So, revaccination is sometimes needed to maintain our immunity.
Easy COVID-19 tracking for your business.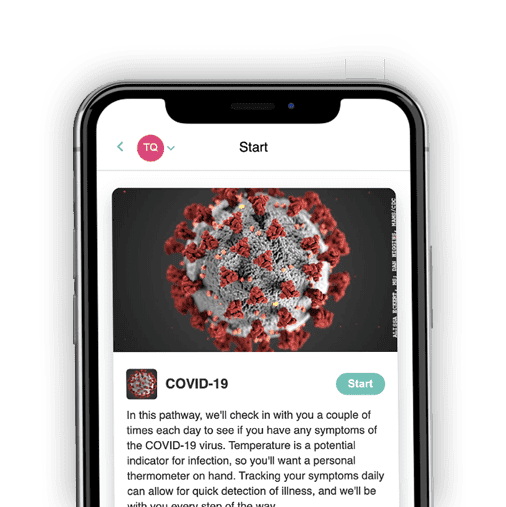 Types of Vaccines
Currently, there are three main types of COVID-19 vaccines which have either been approved or are in the clinical trials phase in the United States, including the following
mRNA vaccines contain material from the virus designed to instruct cells on how to make a harmless protein, and upon the recognition that the protein should not be there, to build T-lymphocytes and B-lymphocytes that will remember how to fight the virus that causes COVID-19 if infected in the future.
Protein subunit vaccines include harmless pieces (proteins) of the virus; once vaccinated, the immune system recognizes that the proteins do not belong in the body and begins making T-lymphocytes and antibodies; and if ever infected in the future, memory cells will recognize and fight the virus.
Vector vaccines contain a weakened version of a live virus (a different virus than the one that causes COVID-19) with genetic material from the virus inserted in it (this is called a viral vector). Once the viral vector is inside human cells, the genetic material gives cells instructions to make a protein unique to the virus that causes COVID-19 and using these instructions, cells make copies of the protein, which then prompts the human body to build T-lymphocytes and B-lymphocytes that will remember how to fight that virus if infected in the future.
The vaccines suppress replication of the COVID-19 virus; fewer replications result in fewer mutations, or at the very least, fewer mutations with the ability to spread more successfully. Although it is estimated that more than 70% of the overall working, essential or non-essential population must be vaccinated to slow or prevent the transmission of COVID-19, it is evident that the more people who are vaccinated, the fewer mutations will occur.
Employer requirements to vaccinate
Employment in much of the United States is generally 'at will,' which means that an employer can set working conditions, including health and safety work conditions (with a few limits). Although not binding in Court, guidance issued by the
Equal Opportunity Employment Commission (EEOC)
indicates that employers have the legal right to mandate that employees receive a COVID-19 vaccination. Despite the absence of apparent legal prohibitions on mandatory vaccines in the employment context, prior to implementing a COVID-19 vaccination mandate, there are legal exceptions and areas that employers should consider. These exceptions and issues include:
ADA. COVID-19 vaccines are not a medical examination under the Americans with Disabilities Act (ADA), but pre-vaccination questions answered by an employee as part of an employer's vaccination program may be "disability-related inquiries" under the ADA that should be avoided unless there is a clear business necessity.
Physical exception. As part of any mandatory vaccination program, employers may need to accommodate an employee with a disability who cannot take the vaccine because of that disability. For example, someone with a chronic condition may need to be exempted from vaccination – but this would actually increase the need for herd immunity.
EEOC direct threat definition. The EEOC has not adopted a blanket rule that an employee who is not vaccinated will constitute a "direct threat" to others. Instead, whether an employee constitutes a "direct threat" must be evaluated on a case-by-case basis.
Reasonable accommodations. Even if an employee poses a direct threat, the employee cannot simply be excluded from the workplace unless the employer concludes that there is no way to provide a reasonable accommodation (absent undue hardship) that would eliminate or reduce the risk so that the unvaccinated employee does not pose a direct threat.
Religious beliefs. Employers may need to accommodate an employee's sincerely held religious beliefs if that prevents an employee from taking the vaccine.
Pregnancy. Similarly because COVID-19 vaccination is relatively new, employers may need to accommodate an employee who is pregnant and is unsure about the potential effects of vaccination on her baby.
OSHA silence. To date, OSHA has not taken a position on whether an employer can require the COVID-19 vaccine or must at least offer it to meet statutory safe workplace obligations. Nevertheless, OSHA has worked with the CDC to issue guidelines for employers to maintain a safe environment during the COVID-19 pandemic, as employers do have the obligation under the Occupational Safety and Health Act's general duty clause to provide a safe and healthful workplace free from serious recognized hazards, including COVID-19. The COVID-19 vaccine, whether mandated by an employer or not, does not relieve employers of their obligations to comply with existing OSHA guidance related to COVID-19, including the requirement to adopt and maintain an infectious disease response and preparedness plan that incorporates public health guidance, PPE requirements, and other safety measures.
Union contracts. A unionized workforce may require employers to bargain over-vaccination programs. While unions have been very vocal about the need to protect their workers' health during the pandemic, they do have concerns when it comes to COVID-19 screening and vaccination.
NLRA. Employers of both unionized and nonunionized employees must tread carefully in responding to employee objections to the vaccine. Employees are permitted to engage in protected concerted activity under Section 7 of the National Labor Relations Act. Action taken against employees for engaging in concerted activities, including discussion of dissatisfaction with a mandatory vaccination program, or opposing such a program can result in unfair labor practice charges.
Easy COVID-19 tracking for your business.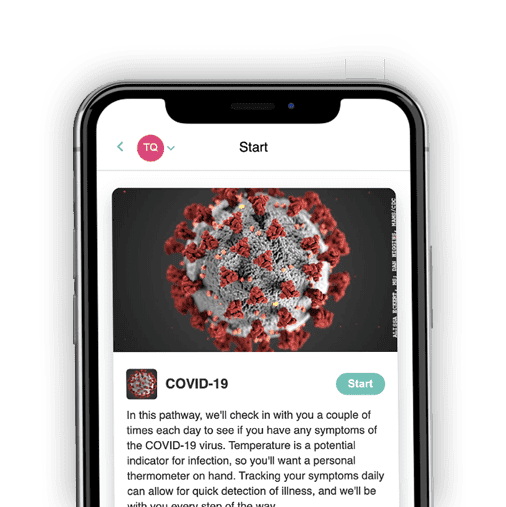 Potential employer liability for mandating worker vaccinations
In addition to regulatory, compliance, and personnel issues involved with requiring worker vaccinations, employers also have to consider risk and liability issues. When an employer mandates worker vaccination, they have to be mindful of possible liabilities that come with that mandate. Generally, state workers' compensation laws provide employees with an "exclusive remedy" against an employer for injuries and occupational diseases arising from or occurring because of employment which stems from an employer's negligent conduct. So far, significant side effects to the COVID-19 vaccines have been and are expected to be rare. Also, the proverbial jury is still out on whether COVID-19 vaccine side effects are considered "an occupational disease or injury." But it must be noted that an injury or illness which occurs due to an employer's mandatory COVID-19 vaccine requirement likely will be compensable under state workers' compensation statutes. On the other hand, however, requiring your employees to work in an environment where most employees are not vaccinated may also result in the employees catching COVID-19 from their workplace. This is one argument for at least encouraging and
tracking workforce vaccination
, if not mandating. Therefore, employers subject to workers' compensation should consult their carriers regarding…
Coverage limits or curtailments
Clarification on whether contacting COVID-19 within the course and scope of employment is compensatory
Whether there are policy limitations related to whether COVID-19 is considered an "ordinary disease of life" to which the general public can be exposed
How you should process and report injury claims resulting from voluntary or mandatory workplace vaccination programs consistently and timely
Employers should also consider that while many employees will embrace vaccination without reservation, a large percentage are and will remain hesitant. That hesitancy is likely driven by several factors, including lack of regional availability of the COVID-19 vaccines, the speed at which the COVID-19 vaccines have been developed, the relatively short period of testing, fear of side effects, and even disagreement over the risk posed by COVID-19 infections.
Possible limits imposed by EUA vaccines
While likely not binding on employers, businesses and organizations should also keep in mind that there are unresolved issues created by the EUA status of the current vaccines. Under the laws allowing emergency use, any individual offered a EUA vaccine must be notified that the vaccine is voluntary and that the individual has a right to refuse it. In other words, EUA guidelines stipulate that such medications and vaccines should be voluntary. However, nothing in the fact sheets, or statutory EUA requirements, addresses a private employer's ability to mandate the vaccine despite its "voluntary" nature.
Taking a voluntary but encouraged approach
In light of these concerns, many companies and hospital systems have issued statements that they will not require employees to take the vaccine, at least at this time. This will probably make it more difficult for other employers (particularly smaller employers in less high-risk environments) to justify requiring that their own employees be vaccinated. But even a voluntary employee vaccination program can yield the same benefits as mandatory programs, as long as employers create the right incentives and support for their workers:
Communicate. Employers should draft a clear and unambiguous communication campaign to explain its reasons for starting the voluntary program, emphasizing how vaccination will help protect their families and communities, as well as their co-workers.
Vaccination process. When possible, help organize access to vaccination for your workers. Employers should also consider excusing employees from work to take the vaccine, as well as define how to handle absences due to severe side effects.
Accommodations. Determine and define how you plan to evaluate and methodically assess other requests for accommodations and exceptions, on a case-by-case basis. While you're at it, remember to identify the stakeholders who will ensure that requests are handled in a consistent and lawful manner
Goals. When possible, make it a team effort by setting a goal for your company to reach in terms of employee vaccinations for COVID-19. There are COVID-19 screening and vaccination tracking apps available to help you track employee compliance privately and securely. You may even want to designate a special award or prize for reaching that goal.
Conclusion
As usual, employers should always consult with their legal advisor for help with governance "best practices" related to…
Whether individual state law makes distinctions depending on whether COVID-19 is an occupational disease and/or the date of contraction of COVID-19
Obtaining employee buy-in for its COVID-19 vaccine program
Developing the method of evaluating actual or potential negative impact associated with disciplining or terminating an employee who refuses (subject to the accommodation obligations above) the COVID-19 vaccine
Methods to lessen the potential negative impact on company reputation, employee retention, and employee morale
While it is much too soon to relax your COVID-19 pandemic precautions, there is light at the end of this proverbial tunnel. And sufficient vaccination of our communities, especially our workforce, will help get us past the pandemic that much faster.
Easy COVID-19 tracking for your business.