Reynaldo Villar | 08.19.2020
As the COVID-19 virus continues to spread across the world, it leaves behind a chaotic trail in its wake, causing loss of employment, loss of economic stability, and devastating loss of life. As a global population, we were caught unaware. However, as the months passed, many countries relaxed "lockdown" rules and "stay at home" mandates to allow businesses to get back to work, in the hope of regaining lost ground and surviving these uncertain times. To date, more than 7 million people in the U.S. have tested positive for COVID-19, with a death toll of nearly 200,000, making it one of the worst affected countries in the world. Health experts as well as the Director of the CDC, have stated as far back as April that the fall and winter season this year will be challenging. Dealing with both Influenza, known to increase in severity during these months, as well as the ominous "second wave" of COVID-19, both respiratory diseases, will further add to a load of an overburdened healthcare system.
Safety Rules: The Best Tools for Organizations Getting Back to Business
With the stay-at-home mandates in place in many states, "work from home" became fairly commonplace. Companies that could facilitate video conferencing and online collaborative tools to maintain their workflows, made the switch early on. However, those whose business models required on-site employee presence, have had to wait until offices and workplaces could start opening their doors for business again. It is now more important than ever, for employers to formulate their own action plans in order to keep workers and employees as safe as possible, as the economic engines restart. In recent times, there seems to be a lack of uniformity in recommendations for safety precautions from state to state, with variations in mask mandates or necessity for employee screening, prompting the need to develop trusted, valid guidelines. The CDC has introduced a
useful toolkit resource
to help business owners resume operations, while the
Occupational Safety and Health Administration (OSHA)
also drafted guidelines, based on infection prevention and industrial hygiene practices, which focuses on the employers' need to implement engineering, administrative, and work practice controls with the provision of personal protective equipment (PPE) is required. These recommendations might be applied in different ways based on the type of workplace or the industry, yet the core principles stay constant. These include:
Screening employees for health history, travel history, or symptoms
Maintaining social distancing
Advocating and facilitating frequent hand washing and/or sanitization stations
Putting up clear signs, decals, tape, or visual cues to educate employers and customers about safety measures, hand hygiene, and coughing etiquette.
Establishing clear communication with employees and providing them with trusted and verified COVID and health-related information.
Categorizing employees based on the risk of exposure and facilitating safety measures or resources such as PPES based on their vulnerability.
Paying attention to the employees' mental health, with plans to manage workplace fatigue.
Easy COVID-19 tracking for your business.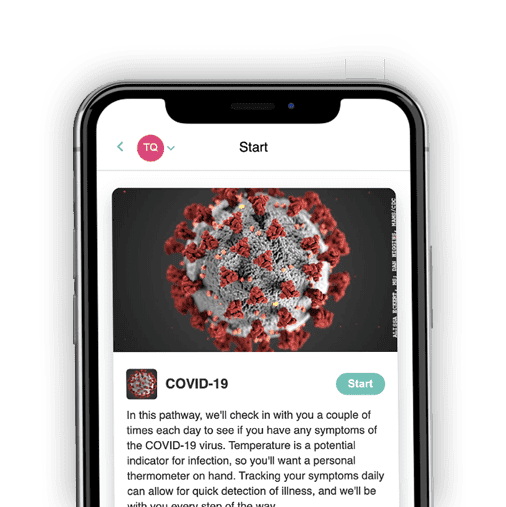 The traditional office space, with a regular 9 to 5 model has had to rehaul its systems and layouts to better accommodate safety practices.
Reception areas that were traditionally inviting waiting areas are being turned into de facto sanitization spaces, with facilities for hand washing or sanitization before entry into offices.
Temperature checks with touch-free, infra-red electronic thermometers or thermal scanners are also being used at entry points.
Extensive cleaning and sanitization protocols are implemented, especially in areas with multiple touches or contact points.
Natural ventilation is encouraged, using open windows to avoid recirculation of air in A/Cs. In some offices, changes in the HVAC systems and use of air purifiers help to improve the quality of air, in order to reduce chances of transmission.
Employee schedules are being staggered to facilitate social distancing and to prevent aggregation of people in common areas like restrooms or breakrooms. Whenever possible, employees are given a mixture of on-site and remote work options.
Office layouts are being re-arranged to ensure six feet distance between employees, wherever feasible. The "open office" layout, which became popular in recent years, is giving way to the rebirth of cubicles, as plexiglass dividers and barriers become more common. Conference rooms, cafeterias, and other larger rooms are altered to fit more spaced-out workstations, leading to the formation of the "officle", a hybrid between an office and a cubicle.
Meetings with staff are transitioning to video-conferencing models. Some organizations may opt to combine in-person as well as virtual meetings. Seating plans for meetings may have adequate distance between people and may advocate a mask policy.
Break rooms or office pantries are transitioning to pre-packaged, single-serve refreshments, as opposed to common utilities like coffee makers. Employees are also encouraged to bring their own water bottles to avoid using water fountains at the workplace.
Tips & Tricks to Ensure Productivity in the Post Pandemic Workplace
While remote work options have certainly made companies re-evaluate their process flows, there are often mixed reviews when it comes down to productivity and employee engagement.
The 2020 Doodle Work- Life Balance study,
conducted with 500 U.S. employees including vice-presidents and non-executives found that while a lot of people (32% of executives and 21% of employees) spend 20 hours or more in meetings per week, colleagues have noticed that team members are often distracted or are multi-tasking. From watching videos to falling asleep or taking calls, people have been losing focus on the task at hand, understandably considering the current situation. Here are some tips on how to get the most out of team meetings:
Is the meeting really necessary or is it conducted out of habit? Evaluating which meetings are actually required and scrapping ones that are not, is the essence of lean management. Cutting away the frills tends to get employees motivated and focused.
Who is actually required for the meeting? A tight and concise participant list ensures that the necessary players are in the room, contributing to the task at hand. Are employees attending because they are essential to the process, or are they just afraid of missing out? Establishing clear communication with the rest of the team ensures that everyone is updated, without overcrowding meeting spaces, both online and offline! Reducing meetings to its most essential members also helps with social distancing at in-person meetings.
Is there a desired outcome for the meeting? Having a clear vision and an end goal, even for short, standing meetings can add value to the exercise. Employees feel more accountable to tasks given to them and tend to remain attentive, during the course.
Can it be time-bound? With ever-increasing to-do lists, long winding, seemingly endless meetings are dreaded by employees. Keeping meetings time-bound helps in better scheduling and time management for both management and employees.
Can the location be changed to avoid crowding or for a change of scene? Considering roomy cafeterias or outdoor terraces/ rooftops or spaces if feasible may make the meetings more enjoyable for participants.
Can videoconferencing be leveraged to bring team members together, instead of increasing isolation? Video conferencing has become the go-to solution for most businesses, with Zoom and Google Meet being the more popular platforms. However, it does put up invisible barriers between team members, who thrive on face-to-face interactions to build and cultivate workplace dynamics and relationships. Maybe ending the work week with an online Happy hour meeting, or playing a game of Ludo together online, can be used as effective team-building strategies, to keep employees more connected, as opposed to making meetings only work-centric.
Think Outside the Box: Re-imagining traditional business models
There are various enterprises from different industries that came up with creative ideas to carry on with business while sticking to safety guidelines.
Several eating establishments, in addition to providing curbside pick-up and home delivery options, have set up small pop-up grocery stores with essential items, so that people in their neighborhoods could avoid the supermarket checkout lines while simultaneously supporting local businesses. Many started meal kits, for popular foods like DIY pizzas and tacos, which became a boon for professionals, as well stay-at-home parents, juggling work and homeschooling.
Gyms, yoga studios, and fitness coaches and dieticians moved their business models online, with on-demand video classes on YouTube, and tutorials on Instagram or Facebook Live.
Event companies facilitated online parties and game nights, tailormade to the host's requirements, providing décor and online invitations, even as drive-through parties for baby showers and graduation celebrations became popular.
Entertainers provided online music and film festivals, live streaming events with entry prices, while in the UK, live music fans gathered for what the organizers described as the first socially distanced concert, having guests arranged in small groups, in an open-air venue.
Some local distilleries even changed their production lines to manufacture hand sanitizer instead of alcohol to keep their financial wheels turning, while providing a useful commodity in the fight against COVID.
Fashion houses like Prada, COS, Louis Vuitton, Zara, and Mango have committed to making face masks in their factories, in a bid to raise awareness as well as to increase the supply of surgical masks, in some countries.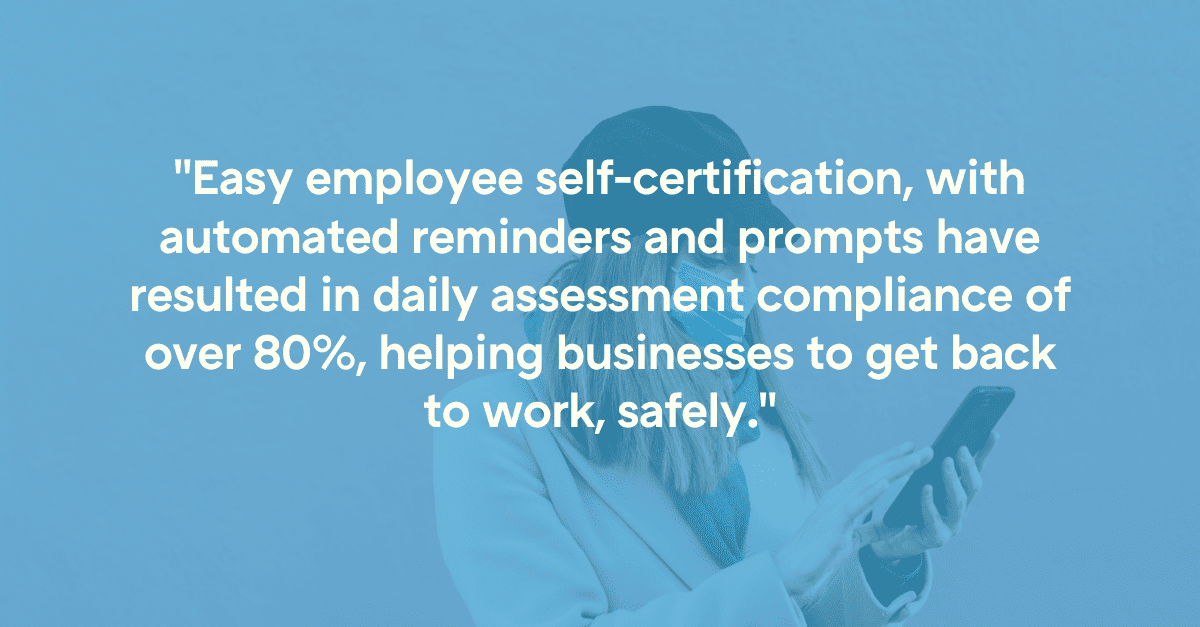 Shaping Technology for Transformative Digital Health Solutions
One of the key components that aids in "flattening the curve" and controlling the spread of COVID-19 in communities and workplaces have been effective screening and contact tracing. The
CDC has drafted comprehensive suggestions for contact tracing
during the pandemic, including recommendations for quarantine for symptomatic as well as asymptomatic contacts of laboratory-confirmed patients of COVID, as well as help people who may be infected to detect their symptoms early on.
The CDC has also developed guidelines on the use of digital tools
for contact tracing, as public health and medical organizations, as well as businesses with plans to re-open safely, realized that outdated manual screening methods were cumbersome and time-consuming. This resulted in fairly low compliance rates when compared with app-based mobile technology, which engaged users through automated data collection and analysis and was fairly easy to adopt and integrate into business workflows. Keeping this in mind, the consumer-focused and patient-centric mobile application, Calcium, has leveraged its digital prowess, by enabling effective employee screening and contact tracing for employers, businesses as well as healthcare and wellness providers, while engaging users to get more aware and therefore more involved in their own personal health. Their automated monitoring pathways are compliant with current CDC guidelines, based on a secure HIPAA verified platform, ensuring data privacy, and therefore improving user trust in the solution. Businesses or workplaces using the application can create separate population groups for various employees working in different departments, floors, services, shifts, or locations to streamline and organize the employees' health data, better. Each group's data is assimilated through its own pathway and visualized on its own interactive, customizable dashboard, which allows paperless, accessible, and simple monitoring. The employees' interface has risk assessments, with updated CDC warning signs for COVID to look out for, as well as questions about testing, travel history, or contact with suspected or known cases of COVID. Considering that a fever is a common symptom, the application also allows for users to
record their temperatures and keep a log
, so that they can keep track of their symptoms. After completing the daily checks, the employee's responses are noted, and they can enter the office or workplace by showing the confirmation on their phones at the doorway. Acting as digital passports to facilitate movement, this potentially avoids bottlenecks at entry points on-site, that may occur with manual screening methods. Easy employee self-certification, with automated reminders and prompts, have resulted in daily assessment compliance of over 80%, helping businesses to get back to work, safely.
Prevention is Better than a Cure: Increasing Investment in Personal Health and Wellness
With the spread of the pandemic showing no signs of slowing down, medical professionals have advocated measures to improve immunity as a way to combat the infection.
Studies
have shown that COVID infections are more prevalent and occur with increased severity in patients that have co-morbidities like diabetes and cardiovascular diseases. This has encouraged people to pay more attention to their own physical and mental well-being. Work from home or shelter at home mandates have cut down commute times for many busy working professionals giving them the opportunity to pick up a fun online fitness, yoga, or meditation class, or to whip up some home-cooked, wholesome meals (with the occasional
Instagram-worthy
Dalgona Coffee or Banana Bread indulgences, of course) This purposeful move towards self-care has boosted the use of wearable technology like fitness bands and smartwatches, which when linked to smartphone apps, gave users comprehensive health data, as a way for them to both track and manage their health goals. Several new devices have recently been given FDA approval as remote medical devices for tracking heart rates and echocardiograms, making them effective and widely used patient monitoring tools. This increases patient awareness of the benefits of observing their vitals like temperature, heart rate, and blood pressure, as well as activity and endurance levels, catching signs and symptoms of diseases early on. In order to assimilate and analyze health data, Calcium's app-based, mobile tool, seamlessly integrates with the user's wearable or remote monitoring device to capture and catalogue daily activities as an effective tracker. It can store and provide access to electronic health records in real-time, enabling the user to share their symptoms or data with their doctors or healthcare providers, bringing about a truly collaborative and personalized approach towards health and well-being, as patients are in control of their own health data and are empowered to make changes in their journey to wellness. The app provides a launchpad for anyone looking to improve their health, achieve health goals with weight control or healthy eating, as well as pathways for chronic conditions like asthma or type 2 diabetes in adults and children. These pathways are a treasure trove of educational resources, strategies, monitoring tools, fitness challenges, and even recipes and meal plan ideas that provide guidance to people looking to take charge of their own health and well-being. Organizations can also enroll their employees in these pathways as an investment towards providing holistic healthcare, thereby improving productivity in the workplace.
COVID Care: Staying Ahead of the Curve in an Uncertain Future
Fall is here, and this year (in addition to the annual craving for Pumpkin Spice Lattes!) it also brings with it a feeling of trepidation and uncertainty. The COVID-19 virus has proven itself to be an unrelenting adversary and healthcare professionals have predicted a "second wave" in the Fall and Winter as temperatures drop. Seeing the outcomes of the last few months, organizations will have to make informed decisions on how to proceed in the near future, keeping their businesses safe for employers as well as customers. While remote work has revealed multiple benefits, like flexible working hours, saving time and money on commutes, and establishing a work-life balance, there are industries that require employees to come on-site. Investing in proactive measures now, to protect their employees, will serve organizations well in the future, paying dividends in productivity, growth, and holistic health.
Easy COVID-19 tracking for your business.