Empowering employees for optimal health
Engagement & outreach solutions for employers and organizations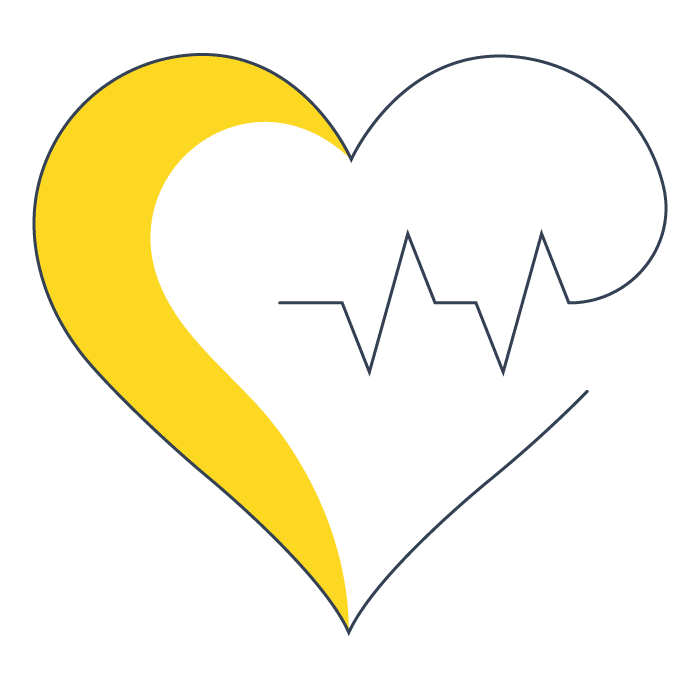 The Calcium platform empowers your employees and members with ownership, customized pathways and relevant information to drive greater engagement and improved health outcomes.
While you may leverage your organization's size and position to find the best deals, the problem of increasing healthcare costs remains. Eventually, we must return to your employees' and members' health behaviors and lifestyles to find ways to control healthcare costs.
If you're like other self-insured employers, you've probably used some combination of carrots and sticks to get your employees and members on the road to better health.
Unfortunately, it hasn't been enough.
Those steps have laid the groundwork. But they're not enough to address one of the key challenges for any health plan and self-payer program: how do you get your employees and members to do more about their health.
Just like managed care organizations, self-insured programs must look to population health engagement to successfully entice more of their covered population on the path to a healthier lifestyle and optimal health.
Calcium for self-insured healthcare payers
Calcium provides a platform that can help self-insured employers to finally get ahead of the curve – by focusing on the successful engagement and empowerment of their members and employees.
Challenge: Even after offering smoking cessation support and institution restrictions on smoking in your facilities, many employees still continue to smoke cigarettes.
Solution: First, our platform integrates customizable smoking cessation programs with a whole health approach and Calcium score. This allows users to see how their smoking affects their health status in real time.
Calcium then tackles the motivation dilemma with a series of gamification and personalized incentive strategies that encourages continuous commitment to their selected programs.
Challenge: Many employees have adopted healthier lifestyles, but covered family members are struggling with childhood obesity issues that are triggering other conditions like diabetes.
Solution: Calcium's platform encourages and empowers family use by allowing users to organize various types of teams. Each user can then choose from personalized and customizable health management programs.
We also provide resources that families can use for affordable healthy eating and family exercise activities.
Helping employees manage their chronic conditions
The Calcium platform provides customizable health pathways that your employees and members can use to manage specific chronic diseases or their transitions to healthier lifestyles.
Weight management
Personalized and incentivized programs to help individuals get control of their weight.

Hypertension
Exercise, medication and stress reduction programs to help individuals control their blood pressure.
Hyperlipidemia
Nutrition, exercise, medication and lifestyle programs to keep cholesterol and triglycerides in check.
Smoking cessation
Clinically based programs to help smokers kick the habit and guide them on the path to better health.
Creating your own health pathways
Our Health Pathways feature allows you to create co-branded health management programs to help your employees and members with their healthy living goals.
You can use our platform to create pathways for weight loss, smoking cessation, exercise, nutrition or other health improvement regimens. You can then share your customized pathways with your users or market them to our Calcium community. Empowering your employees and members
At Calcium, we believe that long-term success in population health for self-payers depends on using technology, data and a human touch to first give your members more control over their health and care. One of many barriers to continued engagement with more of your population is the sense of powerlessness that people often feel when confronted with a serious condition or chronic disease.
By putting consumers in greater control of their health journey, Calcium transforms the current state to one that is more people-driven, as well as care-centric. While this may be a minor distinction to some, giving people actual control is a big step toward the greater goal of continuous engagement and improved population health.
Ownership
Patients can control their EHR from different providers and devices.
Choice
Users can choose and customize their health management programs.

Community
Moderated support available from others on similar health journeys.
Informed
An educational Knowledge Base always at their fingertips.
Easy
Data tracking, both manually and through their device APIs.
Input
User feedback is encouraged, acknowledged and used.

Motivated
Attainable goal-setting and personalized progress charts.
Incentivized
Multiple gamification tactics to encourage daily and continuous use.

Guided
User-approved personalized notifications on multiple channels.
Discover the Calcium difference
If you're a self-insured company or organization looking for a solution that will help you improve user engagement and health outcomes, discover how the Calcium platform can give you a handle on this challenge. Get a personal demo today.
The next stage of population health for self-insureds
Technology and the population health movement has fueled many improvements and savings for our healthcare industry. But the full promise of improved public health outcomes has not yet been fulfilled.
There have been advances, along with a significant investment by healthcare providers throughout the healthcare ecosystem.
The reason is that many of the traditional behavior modification strategies we've relied on have proven less than effective in our fast-evolving digital world. The channels are there to engage the bulk of your population more effectively. What has been missing is a platform that not only leverages leading-edge technology and analytics, but also leverages behavior strategies aligned with today's digital health environment.
Until now.