Calcium's app and integrated dashboard continuously guides your patients & clients – while providing you with valuable analytics, increased productivity, and improved outcomes.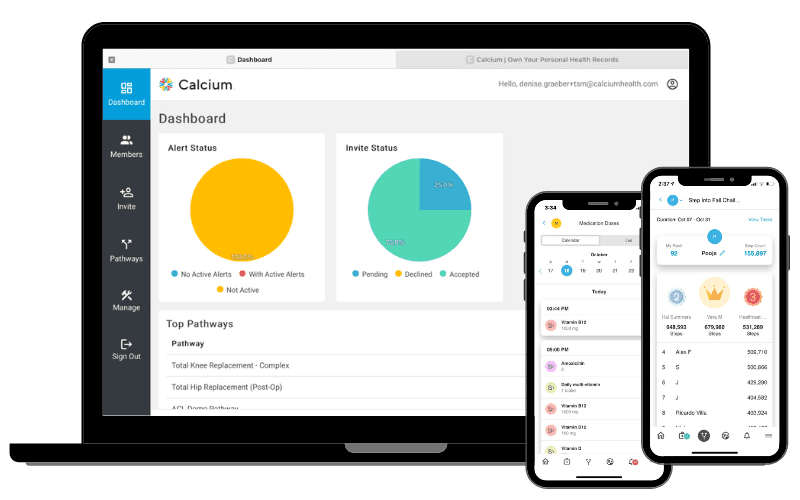 Calcium Core
Monitor progress with robust analytics and insights, and invite members to your pathways. You can also manage members, admins, and groups within your organization/practice.


Calcium Studio
Calcium's robust pathway creator and editor, you can customize content for your company to engage your users.



Calcium App
The application (available via the Apple App Store, Google Play and online) to front-end deliver your pathways to your users.


What's different about Calcium? We're purpose-built to regularly engage individuals, keeping their health front and center. The results speak for themselves. We live and breathe engagement, and literally move people to action.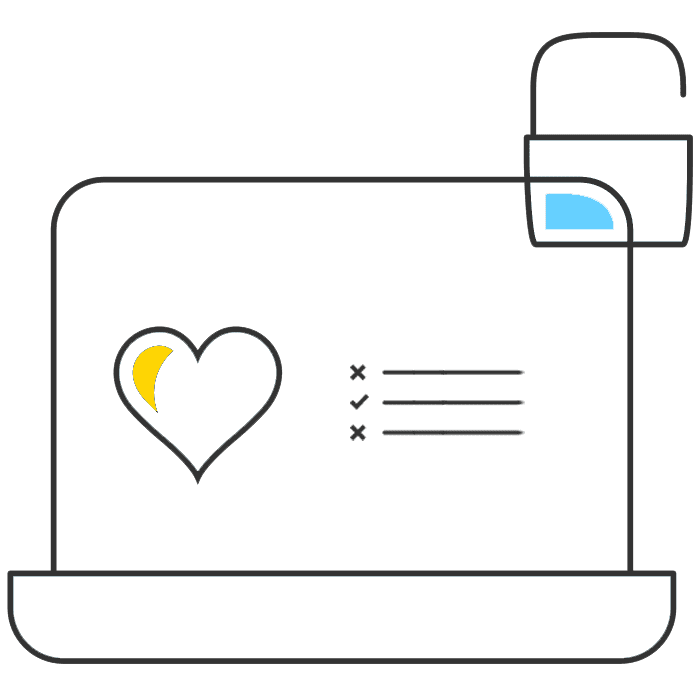 Calcium provides peace of mind that your data is secure – we take that responsibility seriously. Here's how :
ID Verification (IAL2) through Kantara initiative-approved providers. Calcium only chooses providers that are verified by industry organizations.
Multifactor Authentication – After we've validated identity, we require MFA for health record access via 2FA and 3FA.
Secure Systems & Data – Hosted on Azure Health Services' HIPAA-compliant cloud.
Blockchain-based information immutability.
HITRUST and SOC2 in progress With HIPAA-compliant access to data from your patient's various health apps, medical devices and Calcium, providers now have a more complete picture of their patients' progress and treatment plan.