Population health solutions for managed care organizations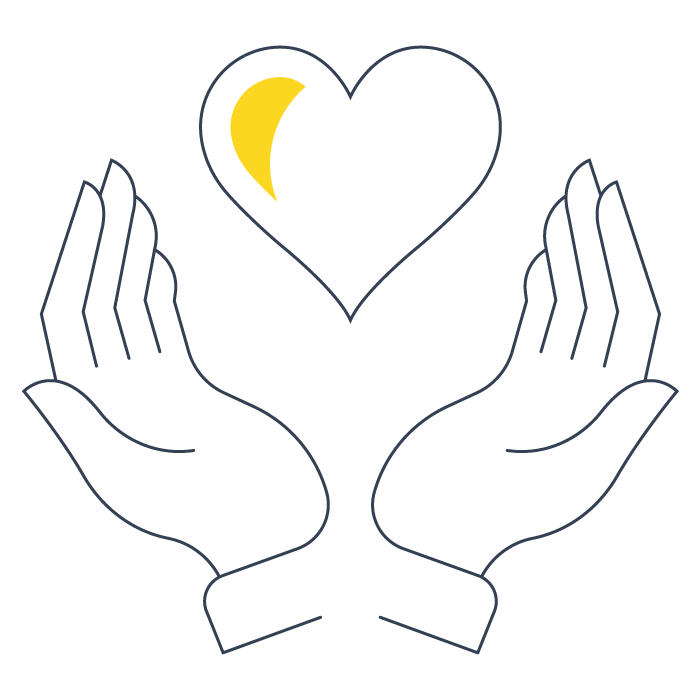 An engaged population is a healthier population. But engagement is still the great unmet need of population health, especially for managed care organizations. Are you ready to take your population health program to the next stage?
Managed care organizations (MCOs) have had the monumental task of simultaneously managing healthcare cost, utilization and quality. And with increasing costs and population health issues, that challenge has gotten bigger.
Is technology the answer?
Not quite. It's part of the answer. But the thousands of health apps on iTunes and Google Play that fail to move the needle on population health demonstrate that technology alone is not enough to manage the cost and utilization parts of managed care.
The need to engage more of an MCO's population in their healthcare and well-being is as important as ever. Whether using a digital health solution or not, the challenge of getting your population to engage and keeping them engaged is daunting.
Calcium for MCO population engagement
Calcium provides a platform that can help managed care organizations finally get ahead of the curve – by focusing on the successful engagement and empowerment of their population.
Post-discharge management
Challenge: Released patients fail to follow recommendations, especially when long-term lifestyle changes are required to prevent readmittance and thus drive up costs! The current routine of educating patients, hiring overworked case managers and using a smile-and-dial approach does not reach the patience in a way they want or understand.
Solution:Calcium helps keep post-discharge patients on track with their medication and care plan adherence by making it easier for them—and you.
It is in a format that most of these patients already know, and enjoy. A simple notification system on their phone. Right next to that notification from facebook they will find the right action they can taken to be healthier!
We also collect real-time data from fitness apps (such as FitBit and Apple watches) and home medical devices, to provide you with detailed health monitoring reports.
Challenge: You've identified and advised high-risk patients on steps they need to take to address their chronic conditions, but many fail to follow recommendations.
Solution: Calcium employs an array of user feedback loops, advanced UX designs, proven gamification tactics and empowerment strategies to provide the personalized motivation many patients need to stay engaged and on the path.
Most importantly, we help you meet your patients where they're situated. Whether through online support forums on their tablet or through our handy app on their ever-present smart phone, we provide your patients with the resources, motivation and incentives they often need.
Helping patients manage their chronic conditions
The Calcium platform provides customizable health pathways that your patients and members can use to manage specific chronic diseases or their transitions to healthier lifestyles.
Weight management
Personalized and incentivized programs to help individuals get control of their weight.

Hypertension
Exercise, medication and stress reduction programs to help individuals control their blood pressure.
Hyperlipidemia
Nutrition, exercise, medication and lifestyle programs to keep cholesterol and triglycerides in check.
Smoking cessation
Clinically based programs to help smokers kick the habit and guide them on the path to better health.
Creating your own care pathways
With the Calcium platform, you're not limited to just the health pathways we create. You can also create your own. Our Health Pathways feature allows you to develop your own co-branded health management programs to help your managed care patients, even after your session ends.
You can use our platform to create your own pathways for weight loss, smoking cessation, exercise, nutrition or other health improvement regimens. You can then share your customized pathways with your users or market them to our Calcium community. Empowering your MCO population
At Calcium, we believe that long-term success in population health depends on using technology and innovation to first give consumers more control over their health and care. One of many barriers to continued engagement with more of your population is the sense of powerlessness that patients often feel when confronted with a serious condition or chronic disease.
By putting your healthcare consumers in greater control of their health journey, Calcium transforms the dynamic from care-centric to patient-driven. While this may be a minor distinction to some, giving individuals actual control is a big step toward the greater goal of continuous engagement and improved population health.
Ownership
Patients can control their EHR from different providers and devices.
Choice
Users can choose and customize their health management programs.

Community
Moderated support available from others on similar health journeys.
Informed
An educational Knowledge Base always at their fingertips.
Easy
Data tracking, both manually and through their device APIs.
Input
User feedback is encouraged, acknowledged and used.

Motivated
Attainable goal-setting and personalized progress charts.
Incentivized
Multiple gamification tactics to encourage daily and continuous use.

Guided
User-approved personalized notifications on multiple channels.
Calcium is shifting the balance of power to you – creating a movement towards improved outcomes, savings, and a more well-rounded approach to health – at no cost to you. You'll have greater control over your health records, decisions and destiny.
The next stage of population health for MCOs
Technology and the population health movement has fueled many improvements and savings for our healthcare industry. But the promise of improved public health outcomes has not yet been fulfilled.
There have been advances, along with a significant investment by healthcare providers throughout the healthcare ecosystem. Along the way, we've learned that…
More bodies (physicians, nurses, case managers, admission desks, post-op teams, etc.) helped but is not the answer.
Delivering paper recommendations and more information after each visit also helps, but it's not enough to get people engaged.
Thousands of app store health and wellness applications haven't solved the problem either.
The reason is that many of the traditional behavior modification strategies we've relied on have proven less than effective in our fast-evolving digital world. The channels are there to engage the bulk of your population more effectively. What has been missing is a platform that not only leverages leading-edge technology and analytics, but also leverages behavior strategies aligned with today's digital health environment.
Until now.