Grow Your Personal Training Business
Get the tools you need to scale your client base and easily manage exercise programs. Keep clients engaged and get better insights. Create your exclusive Calcium trainer account​ today!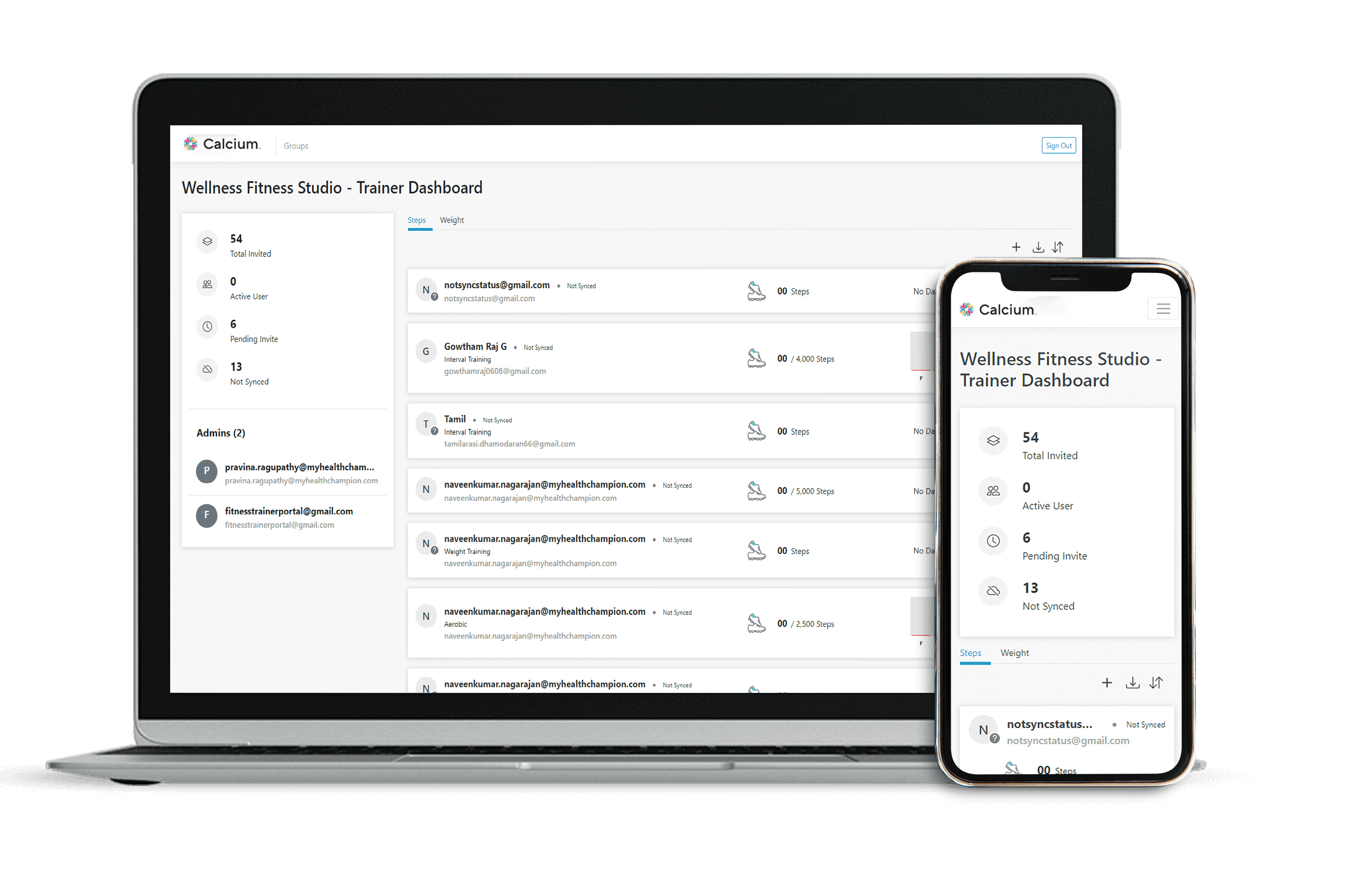 Get better insights and engage your clients
One month trial for up to 5 clients.

Save time and grow your client base
Less prep work and easier client engagement mean more time to scale your business!

Valuable insights
Easily track client progress. The trainer dashboard provides an at-a-glance view. No more spreadsheets to juggle!
Connect wearable and smart devices
Clients can easily sync with wearable devices, allowing them to access health records and wellness info in one place.

Full library of exercise pathways
Pre-designed workout pathways give you an advantage. Videos explain each exercise, and the app keeps clients on track with notifications and easy-to-complete steps!
Client Engagement for Personal Trainers

Branded Exercise Pathways
Reminders & Notifications
Join an Exclusive Group of Trainers

We've done the heavy lifting for you. An ever-expanding library of pre-certified exercise content paired with the Dash Trainer Dashboard helps you differentiate your business and grow your client base. You'll get deeper insights and can more easily observe and encourage client progress. We've created a program that allows you to try out our new personal training tool for little to no cost. (No credit card required!)

As a part of an exclusive group of personal trainers using Dash, your clients will have access to a variety of tools to support their health journey. At the heart of the Calcium app is a growing library of health pathways that guide Clients through personalized programs to achieve their specific health goals. Whether they're looking to lose 5 pounds this month, manage their child's asthma, help a parent recover from a surgical procedure, or control their cholesterol, there is a personalized pathway to help.

Calcium will help you serve clients more effectively and more easily scale your business.