Efficient COVID-19 monitoring for all businesses & organizations

Building off our digital health app for consumers, Calcium has created a HIPAA-compliant COVID-19 monitoring solution for employers.

The COVID-19 solution for the construction industry

The HIPAA-compliant Calcium COVID-19 monitoring solution is helping companies and organizations — across all segments and sizes — to bring their employees back into the office and get their teams back to work. See how we can help your team. COVID-19 monitoring & tracking tool for construction companies
Paperless
Eliminate the hassle of paper or cumbersome spreadsheets.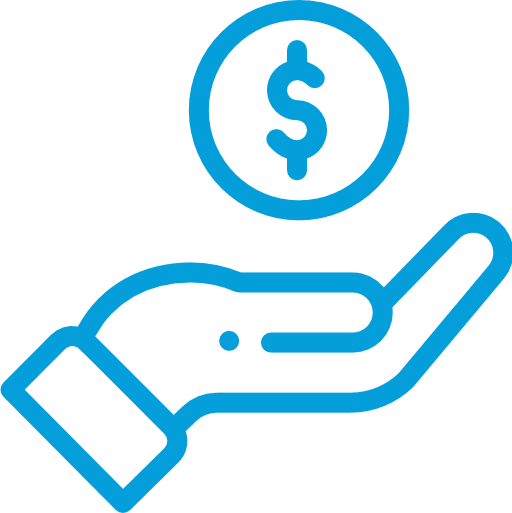 Affordable
Free for organizations with up to 10 users, our app offers great value and ROI.

Start today
Setup your account and start using the dashboard right away.
Simple
Easy to set up. Users can self-screen in under two minutes.

Accessible
Users can use the app on their smart phone, tablet or computer.

Efficient
Avoid bottlenecks at your front door & give cleared users easy entries. Daily COVID-19 screening for employees & employers

Remind
Employees are alerted before they come to work.
Screen
Users can complete online screenings in minutes.

Monitor
Your dashboard tracks compliance & potential issues.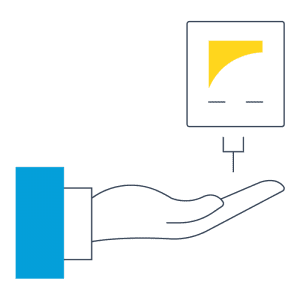 Protect your workers & worksites from Coronavirus
Preventing COVID

Screen your employees for common Coronavirus symptoms — before they come to work.

Keep your team healthy

Monitor your workforce with your employer dashboard to know which employees need your support.

Contact tracing

Our upcoming contact tracing feature can help you track potential follow-up targets when an infection is flagged.
Empowering your employees for COVID-19 & more
The Calcium COVID-19 solution for employers and organizations is built on the Calcium digital health app for consumers — which empowers individuals with the tools to take control of their health and healthcare.
The COVID-19 screening app construction companies can rely on

CDC guidelines
Calcium incorporates the most current CDC guidelines for our workplace screening protocols.

Customizable
Customize alerts, screening criteria, employee instructions and other features to meet your specific needs.

Real-time reporting
Dashboard continuously updates to keep admins on top of employee COVID-19 screening results. The COVID-19 monitoring dashboard
Easily stay on top of Coronavirus symptom tracking & reporting
The customizable Calcium dashboard provides real-time symptom monitoring for your entire team.
Your employees can self-report through their smartphone, PC or tablet
Immediately highlight employees that need to see a doctor or self-quarantine before coming back to work
Understand which employees need your support and care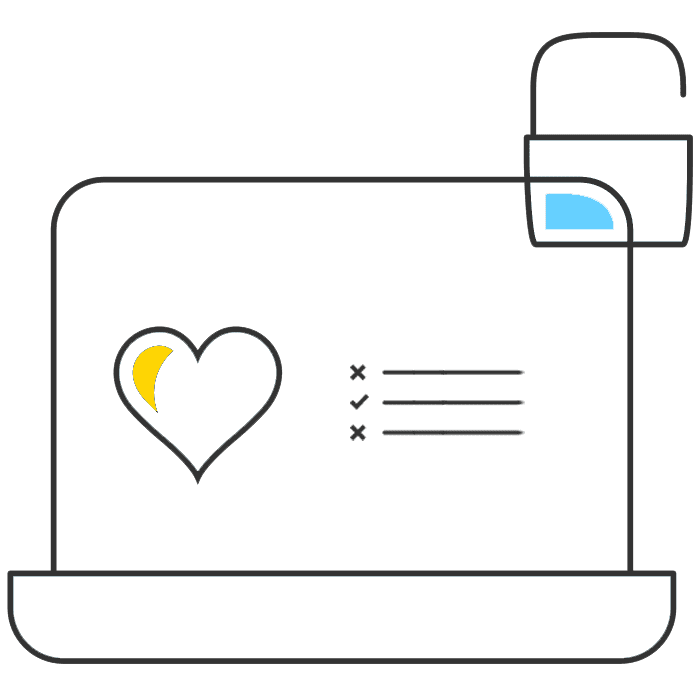 Committed to user security and privacy
HIPAA compliance

Rigorous employee training and systems audits have earned us a HIPAA Seal of Compliance from the Compliancy Group.

Privacy protection

Only the employee's COVID-19 screening answers are shared with employers — with permission.

Secure sharing

Users can share their data securely with their physician, specialists or therapists — only if they want to do so.
Integrated with the Calcium consumer app
More than monitoring
The Calcium consumer app empowers your employees — and their families
During this Coronavirus crisis, Calcium is making its powerful consumer health app available for free. Even if you don't use our COVID-19 solution for employers, you can empower your employees with our helpful app.
Family health. Users can monitor their entire family for symptoms — even parents and children living far away.
Medical records. For the first time, consumers can now gather together all their family's digital health records from all their doctors, hospitals and providers.
Health data sharing. Users can securely and privately share their health records with family members, as well as with their doctors and healthcare providers.
Health improvement. App users can take advantage of care "pathways" for losing weight, smoking cessation or managing chronic conditions.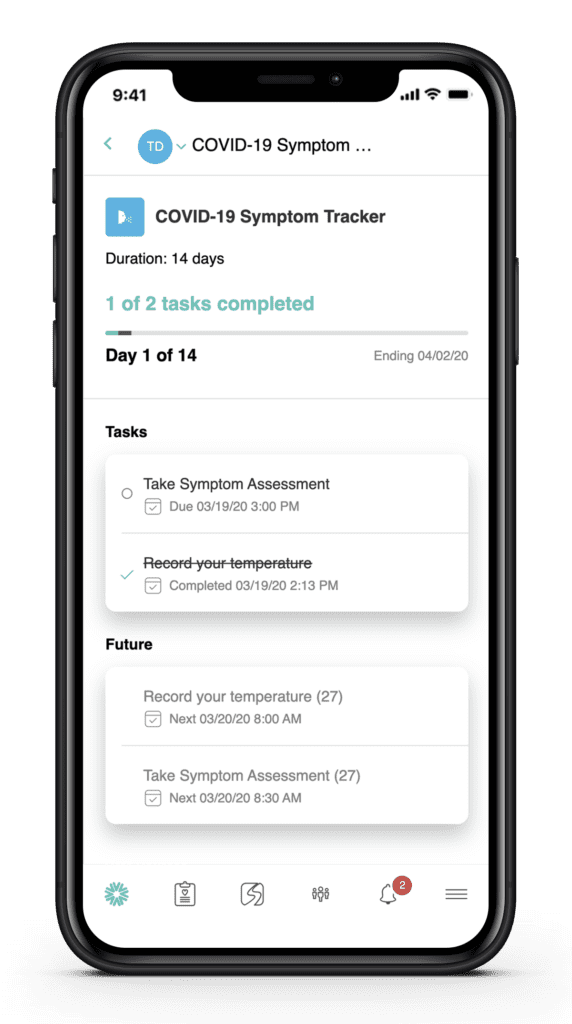 Supporting construction companies during the pandemic

Calcium may not be at the front lines like many of you, but we want to do our part to support you and your employees. For essential businesses, our employer health platform helps you take care of your health reporting and employee health tracking concerns – so you can focus on work that really matters.