Adapt your solution in minuteswith Calcium Studio
It's important you have software that supports your need to make updates to content, logic and alerting in minutes. Calcium's platform is simple to integrate and easy to use, giving you more control.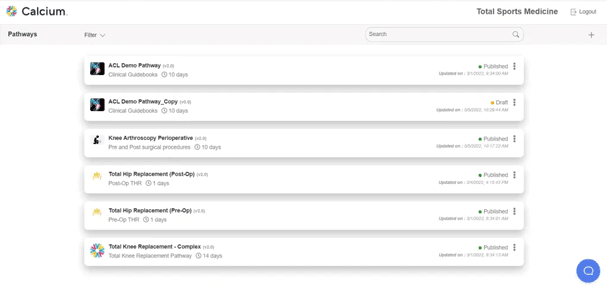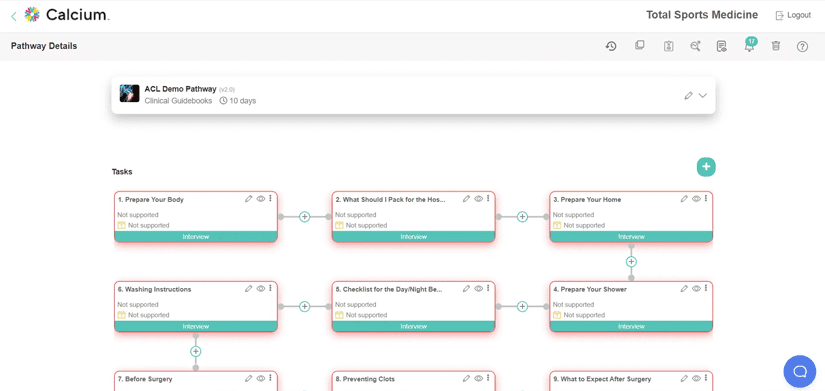 Easy to use, Calcium Studio is accessible directly from your dashboard to edit and republish your pathways at the organization and sub-organization level. With minimal training needed, it provides you with easy access to make updates to content, logic and alerting in minutes. This is critical in a world with ever-changing regulations and updates from the CDC, FDA, local, state, and federal government. Calcium Studio gives you the ability to reflect those changes immediately, without requiring customer service, IT or project plans.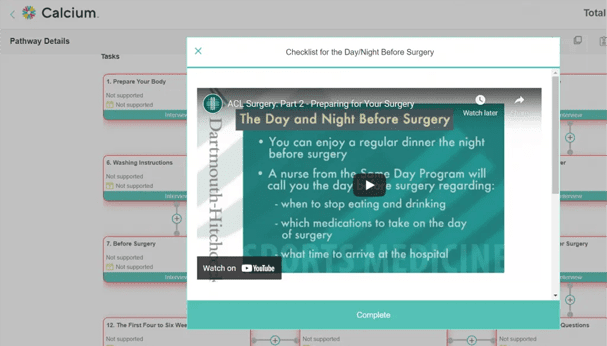 With Calcium Studio, you can update any aspect of the pathway experience, for all parts of your organization, to ensure your employees are following the rules and guidance your organization has determined is most important. Calcium Studio also allows you to reinforce your brand within the pathways by influencing the task design and adding relevant images and logos to the pathway screens. Within minutes, you can tailor the pathway to require proof of lab tests or vaccination cards, and link to the latest published guidance so that your employees understand what is required and why.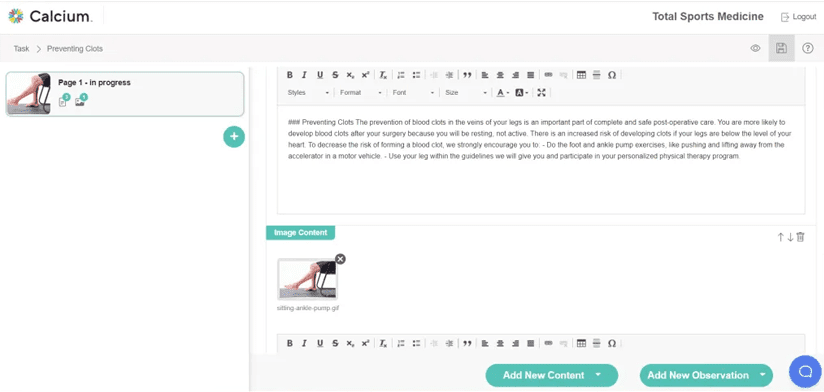 It is important you have software that supports your need to make updates to content, logic, and alerting in minutes.  Calcium Studio allows the ultimate in configurability so that you and your employees are notified, reminded, and alerted based on what works best for your organization.  You can also add pathways or tasks to meet your ever-changing needs – using a variety of response-type questions to gather the information you need to keep your employees safe and healthy.
Connect with your patients and employees to help them feel empowered to achieve results and better outcomes. Our current and upcoming releases include these exciting features:
Smart logic
Assign tasks based on user responses

Reminders
Set up reminders for upcoming deadlines and overdue items
Alert flexibility
Flexibility for members to adjust their reminder time, based on their daily schedule

Dynamic indicators
Analyze pathways, members and outcomes

Secure privacy
Certified HIPAA compliant, multi-layered security
We understand that how you practice patient care might not be the same as the providers down the street or across the country, so Calcium Studio supports you in your need to configure Calcium to the approach you find works best for your patients.
Calcium Studio functionality covers the ability to create and edit tasks, reminders, and alert parameters. You have complete power and ease to support how and where your clinical team works. You can add resources, rearrange tasks, duplicate tasks and preview how it will look without any need for additional IT support.